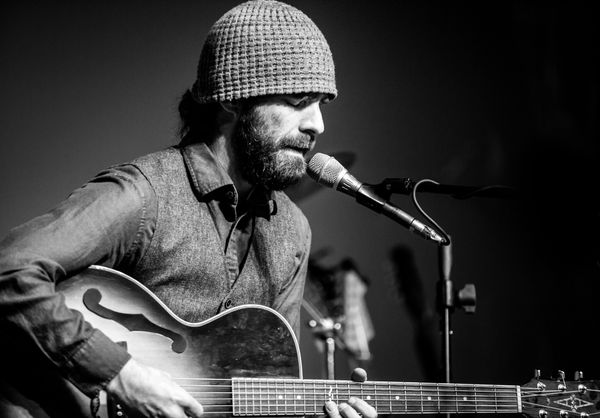 Raised by wolves, taught by squirrels, friend of the owl- Matthew Wilburn Skinner sings songs of happiness and sorrow and has certainly done his part to expand the possibilities of the banjo beyond a bluegrass instrument. "I used to just try and play really fast," he admits. "Which was a challenge, but then I realized you can't move the soul with that many notes, heh. Just the feet." He still plays fast sometimes, "I can't help it, haha, it's fun," but it seems to have moved beyond a sport for him somehow. His Delta blues/jazz fingerstyle on the acoustic guitar is also crazy unique, with flourishes of virtuosity in between vocals that will break your heart before lovingly putting it back together again. Starting out in Iowa City more than 15 years ago, he honed his craft as a player and a sound engineer before moving to Fort Collins, Colorado in 2013. 
"

Matt's solo performances are a thing of beauty. You are sure to be drawn in by the first soulful moments. Drawing from many influences, his songs are honest and soulful, with beautiful depth."
— Little House of Sound
"The all-acoustic sound gives Play For The King a refreshing, warm sound in comparison to recent folk-inspired albums we've listened to. Skinner's banjo-picking is methodical and slow, not sloppy or rushed, which allows the listener to sink into the music and Skinner's lyrics and voice, like a comfy recliner or a warm bed. Play For The King is an excellent folk album. For those looking for a well-crafted, full-bore folk album with soul, Skinner's debut solo album is the pick of the litter."
"

Matthew Wilburn Skinner has a deep gravely voice and has put together a wide range of styles of original material on this debut solo CD. The tempos and genres bend with and within each song making something for everyone. "
— KRFC 89.9